When all government grants for the arts and money for education has been sucked up by the military dictatorship of the United States, what job environments will people have to work in?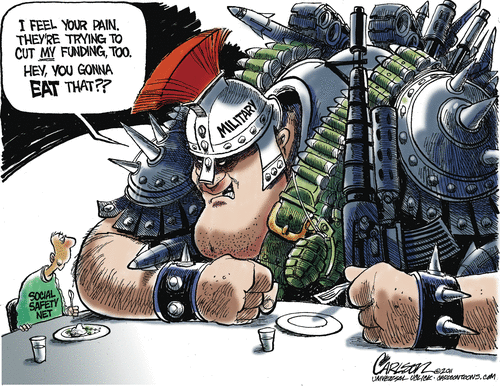 After my several beatings on military bases in 2004 and 2005, I find posting cartoons, and ranting about how the color Army green disgusts me and makes me want to vomit extremely soothing. If I needed money and negative affirmations to drive me on, I would not have graduated University for free.
Neil Gaiman, Nick Cave, and many other of my top loved artists were at SXSW this year (I live in Austin where it is at.). I had to miss it all due to extreme back pain due to on-base beatings. Not Amused.